GRILLING W/ THE PERFECT CRUST
ROASTING
STIR & FRY
SLOW COOKING
BROWNING / JUST BRUSH IT!
SEASONING
Bring the Restaurant Experience Home!
OUR BEST SELLERS3>
Honest + Quality Ingredients
NATURAL / NO PRESERVATIVES
GLUTEN FREE
OU KOSHER
VEGETARIAN
NATURAL / QUALITY INGREDIENTS
Flavor Master was created to encourage home and professional chefs around the country to expand their menus and discover wonderful, restaurant-quality dishes they can serve at home with ease. Our goal is to introduce bold flavors, crafted purely and professionally for the adventurous chef. We exist to be your guide, your inspiration, and your friend in flavor.
Chef Inspired.
Family Approved.
VIDEOS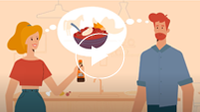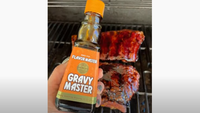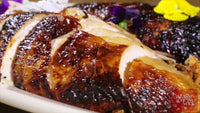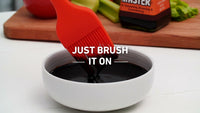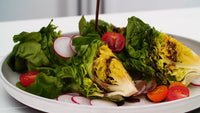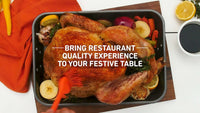 REVIEWS FROM THE COMMUNITY
America's Most Popular
Flavor Enhancer
★★★★★

LOVE GRAVY MASTER.......AMAZING WHEN I GRILL OUT !!!!!

Amazon Customer
★★★★★

I'm never without Gravy Master. I season my meats for most types. It also adds flavor. Great for browning in my Air Fryer

ShirlgirlLV
★★★★★

Gravy Master is incredible...it elevates all dishes and foods. Pot Roast, Teriyaki, even green beans.

K
★★★★★


best product use it on steaks, roasts and burgers

Amazon Customer
★★★★★

Gravy Master is my all
time favorite seasoning for ALL of my gravy's (beef,chicken or pork)… When I sauté
onions or mushrooms I add a little and it just makes everything taste GREAT… We
have been using it for many years. You can't go wrong using Gravy Master I LOVE
IT and I would recommend it to everyone it is that good.

Frances M Berger
★★★★★

This has been mysecret ingredient for all gravies, soups and stews I make. Adding a little pourgives richness and flavor to all dishes. Use it sparingly to add a specialtaste to your food. It should be called Kitchen Magic!

John Proffitt
CHECK US OUT ON INSTAGRAM